☰ Menú
CJKX KX96 en línea - Radio de Guatemala en vivo
Never Met a Beer Matt Lang
2022-12-05T 04:43:03
Days Go By Keith Urban
2022-12-05T 04:38:53
You Got the Wrong Guy Dean Brody
2022-12-05T 04:36:09
House Party Sam Hunt
2022-12-05T 04:32:41
One Mississippi Kane Brown
2022-12-05T 04:29:18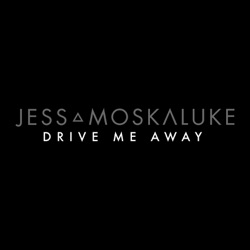 Drive Me Away Jess Moskaluke
2022-12-05T 04:26:23
Rudolph the Red-Nosed Reindeer Gord Bamford
2022-12-05T 04:23:35
Play It Again Luke Bryan
2022-12-05T 04:19:22
You Ain't (feat. Meghan Patrick) Aaron Goodvin
2022-12-05T 04:16:16
Lucky Stars Aaron Goodvin
2022-12-05T 04:12:28
Acerca de
CJKX-FM also known as KX96 is a Country music format radio station based in Ajax, Ontario.
KX96 broadcasts a variety of Country music, but mainly New Country.
Tune in into KX96 for great Country music, contests, concerts and community info.
Main Programs
Ellis & Archer
Pete Walker
Bob Saye
5 O'Clock Car Tunes
Saturday Night at KX96
The Ellis & Archer Top 30 Countdown
Main DJs
Pete Walker
Bob Saye
Tim Lawrence
Brian Cox
Alex Cooper
Holly
Eslogan: Canada's #1 Country!
Frecuencias
Géneros: Country
Contactos
Sitio web: http://kx96.fm/
Dirección: 1200 Airport Blvd, #207 Oshawa, Ontario L1J 8P5
Teléfono: 905.427.9696
E-mail: steve@kx96.fm