Moving In Stereo
The Cars
23 hours ago
Time After Time (feat. Cyndi Lauper)
Cyndi Lauper
23 hours ago
I Wanna Be Rich
Calloway
23 hours ago
Just Between You and Me (Live)
April Wine
23 hours ago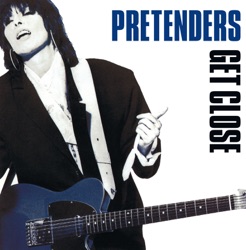 Don't Get Me Wrong
Pretenders
23 hours ago
Don't Tell Me You Love Me
Night Ranger
23 hours ago
Take My Breath Away
Berlin
23 hours ago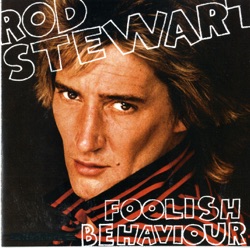 Passion
Rod Stewart
23 hours ago
Badlands
Bruce Springsteen
23 hours ago
Right Now
Van Halen
23 hours ago
Ver más
Back To The 80's Radio en linea
Back To The 80's Radio is an online radio channel that live streams globally 24/7 the greatest hits from the 80s. With a logo design that reminiscent of the 80s' blockbuster Back To the Future, the channel takes the listeners down memory lane in a nostalgic journey through the songs that defined the decade.
Back to the 80's Radio is part of Heartbeat of Flagler, a network of radio stations based in Florida.
Frecuencias Back To The 80's Radio
Palm Coast: Online
Lista de las canciones más escuchadas
Últimos 7 días:
1. Nu Shooz - I Can't Wait (Powermix)
2. Gary Numan - Cars
3. Kenny Loggins - Footloose
4. Julian Lennon - Too Late for Goodbyes
5. Kim Wilde - Kids In America
6. Johnny Hates Jazz - I Don't Want to Be a Hero
7. Crystal Gayle - You
8. Aldo Nova - Fantasy
9. Bruce Springsteen - Glory Days
10. Aretha Franklin & Eurythmics - Sweet Dreams (Are Made of This)
Últimos 30 días:
1. Phil Collins - You Can't Hurry Love
2. Phil Collins - Against All Odds (Demo)
3. Foreigner - Waiting for a Girl Like You
4. The Pointer Sisters - He's So Shy
5. Aldo Nova - Fantasy
6. Men At Work - Who Can It Be Now?
7. ZZ Top - Gimme All Your Lovin'
8. Huey Lewis & The News - Stuck With You
9. Gary Numan - Cars
10. Michael Jackson - I Just Can't Stop Loving You
Contactos
Redes sociales
Compartir
Comentarios